On 7-9 October 2022, 14 London Linkers and 4 adult volunteers travelled to Brighton Quaker Meeting for the first LLG residential event in just over 3 years. THREE YEARS!!! We had totally forgotten how much fun they are. 
We took a Friday evening train from Victoria after wolfing down some pizzas at the rendezvous location, and played a few games on arrival. We were impressed to learn that one of our number had a Quaker heritage dating back to 1655 in their family! After hot chocolate and epilogue we retired to sleep on the floor in comfortable carpeted rooms in the Meeting House.
On Saturday we visited Brighton Pavilion and were shocked at the royal opulence which clashed with our Quaker simplicity. King George IV (Prince Regent during the time of his father's madness) had an enormous 54 inch waist! He liked his food, music, the seawater and partying in Brighton apparently. The guide said that he would approve of all the stag and hen parties which visit Brighton now.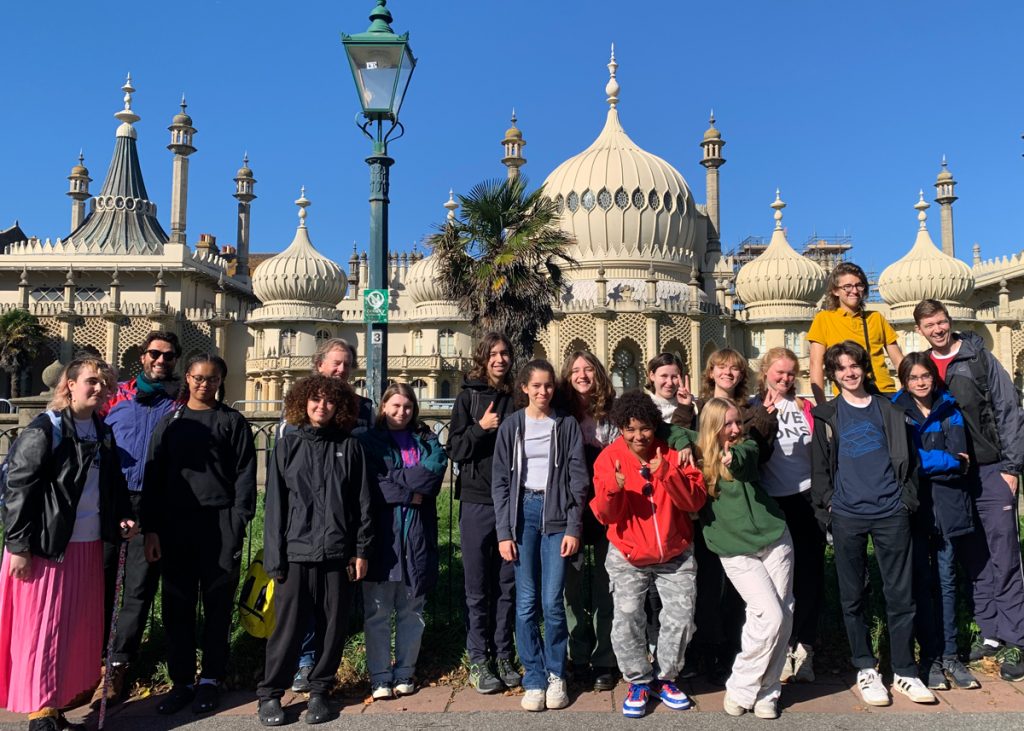 We really enjoyed sitting on the beach in the sunshine and chatting/being buried under pebbles/ paddling in the sea (and in a couple of cases being swept over by the waves and totally soaked). After lunch some of us explored the Lanes, others visited Brighton Table Tennis Club, and we met up on the beach again at the end of the afternoon and some of us swam, deliberately this time. A few brave souls took their chances on daredevil rides on the Palace Pier.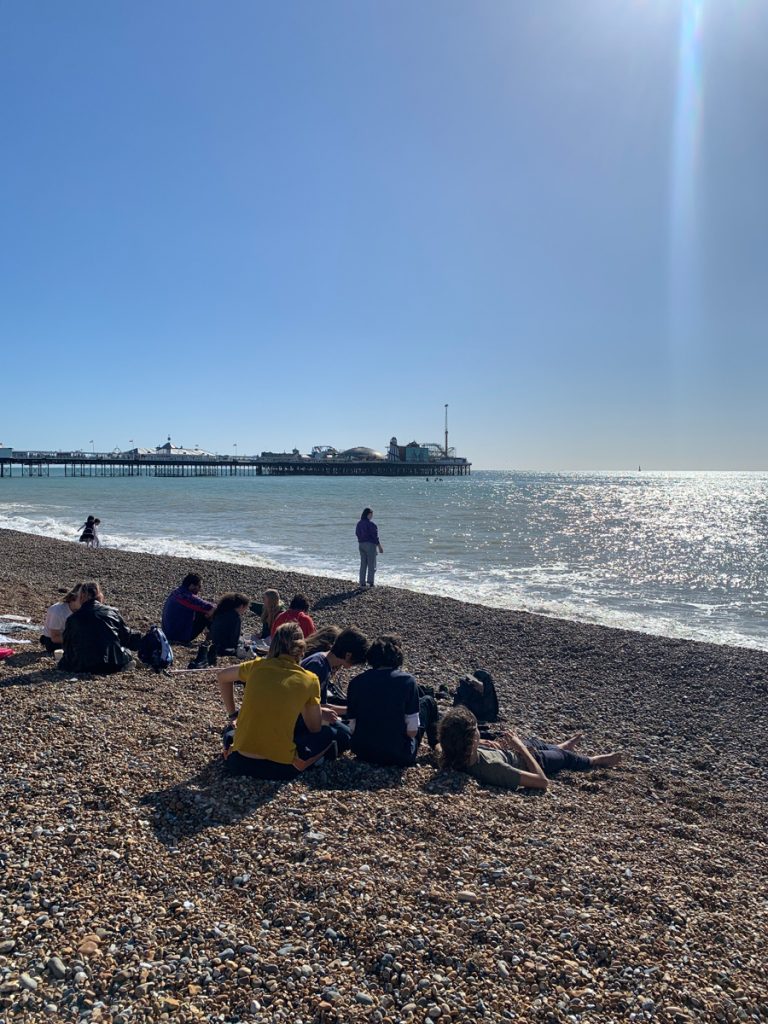 After a Mexican-style dinner of veggie fajitas and nachos, we played Wink Ministry and an EPIC game of sardines — to which we found Brighton Quaker Meeting House is ideally suited. 
On Sunday morning we joined Brighton Friends in their meeting for worship, and learned from Helen Ledger about the inspiring work the meeting is doing with refugees and asylum seekers who are held in poor conditions in hotels for many months, with only £8.40 per week to live on and no access to cooking facilities. The Sanctuary Group at Brighton Quaker meeting enables people to cook meals from their own culture, paying for supplies and offering friendship and excellent kitchen facilities.
We had a shared lunch with Brighton Friends and returned on an afternoon train feeling physically tired but socially and spiritually refreshed.
Thank you Brighton Quaker Meeting and BRING ON 2023 residential weekends!