About
Quaker London Link Group aims to: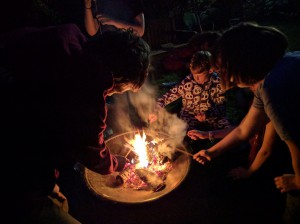 Organise events that bring together young Quakers aged 11-18 from across all London area meetings.
Provide an opportunity for young Quakers develop their friendships with each other
Enable young Quakers to explore their Quaker values through trips, workshops and speakers.
Empower young Quakers to take an active role in running the events.
Put into practice our Quaker ideals to create an egalitarian, safe, inclusive, caring and positive atmosphere at every event.
Make a safe space for young Quakers in London to develop spiritually and explore their Quakerism.
Duties and Responsibilities
To work together to organise events for young Quakers in London
Ensure that events follow the appropriate Britain Yearly Meeting Children and Young People's Committee guidelines for Quaker Organisations running residential events as set out in Meeting Safety (Britain Yearly Meeting 2001)
Where appropriate take account of guidance from the relevant Local Safeguarding Children Boards
Ensure responsible recruitment practices are always followed
Report regularly to Quaker London Link Group Trustees
London Link Group was founded in 13 Nov 2010