On a slightly drizzly Sunday (27th January to be precise), 31 young people and 7 adult volunteers gathered in Westminster Meeting House for the first ever joint London Teenage Meeting and London Link Group Winterval extravaganza!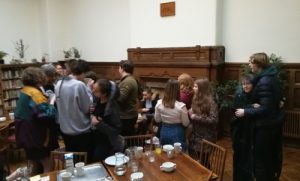 Buoyed by biscuits and the hopes of a New Year, Friends regathered and exchanged stories before gathering for worship planned by the Clerks of London Teenage Meeting. Some classic icebreaker games followed, before most decided to brave the rain and take a guided walk around the surrounding London streets.
Having worked up an appetite, we all then took a culinary adventure and made our own pizzas. Whilst some were more artistically presented than others, all were delicious and there was more than enough vegan cheese to go around. Special shoutout goes to the kitchen clean up team who left it sparkling.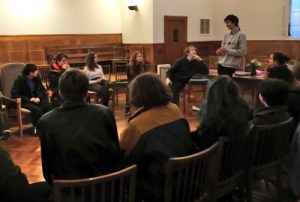 Far too soon, it was time to say goodbye and we parted with bonds strengthened and looking forward to seeing each other again in March.
– Georgina