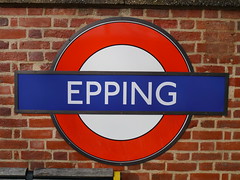 Come and have an epic time with us in Epping on the evening of the 20/09/2019 to afternoon on 22/09/2019.
All the usual fun Quakery stuff. Plus we're hoping to do a couple of trips out to some local attractions such as the Epping and Ongar railway!
There will be a group travelling from Central London to Epping or you can meet us at Epping Quaker Meeting House.  More details will be sent to those who are booked on.
If you're planning on being on the climate strike we have some plans around this too, such as a luggage room and joining some other activities lead by BYM staff.
If you have any questions or haven't received the event details please email clerk@londonlinkgroup.org.uk
Please fill in the booking form ASAP.