Volunteer
London Link is not only great fun, but a great way to give service to Quakers by helping to create a spiritual community for Quaker teenagers. Find out more about previous events on the blog.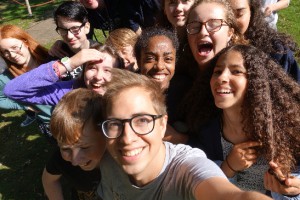 Interested? GREAT!
What next:
Click to Download and Fill out our new volunteer form
We ask for a couple of references if you're not known to us. Please email back using the address on the form.
We get you a DBS (used to be called CRB) check done, or if you have one already we get it confirmed
Sit back and keep an eye on your emails.
We have a volunteer mailing list that the co-ordinator of an event puts out a call for volunteers on, after that (depending on the event) there may be an informal planning meeting.
If you have any questions please email clerk at londonlinkgroup.org.uk