A group of 8 young people and 5 volunteers from London Link Group (LLG), aka 'Linkers' (nickname pending), spent the weekend at Hampstead Meeting House from 26th to 28th July 2019.
The small group meant the weekend was quite casual this time around with lots of chilled sessions and discussions with the obligatory Friday night getting to know you games and use of the many nooks of the Meeting House for a few rounds of the classic Sardines.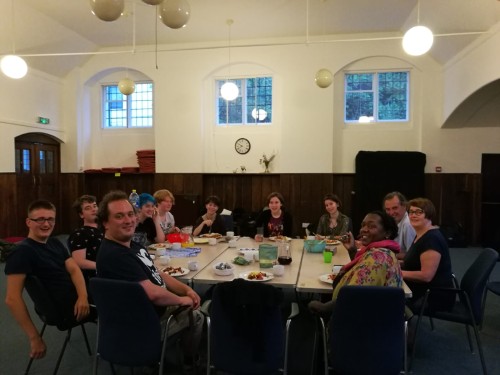 After a well-deserved lie-in on Saturday, we started our sessions. The weekend's main conversations, focused on looking at the upcoming Defence and Security Equipment International (DSEI) arms fair Expo and the mobilisation of people resisting the Expo. We looked at the promotional material that DSEI used, which noticeably omitted the actual use and consequence of arms. We also partook in an exercise where we had to guess the cost of the armed forces and military equipment which was quite the eye-opener. This session opened up lengthy discussions on the high number of recruitment ads that target young people, centring around the supposed attractive perks of choosing a career in the armed forces.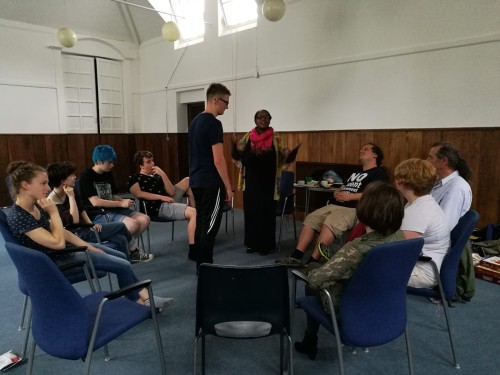 From the alternative perspective, we looked at promotional materials by the network of groups from within Stop the Arms Fair, including Campaign Against Arms Trade (CAAT). From this, we explored how Quakers engage in the activities through living their beliefs and putting their faith into action. We specifically looked at the activities that Roots of Resistance (RoR) will be doing within the days leading up to DSEI. It's likely that some of the LLG may end up attending RoR with their Local Meetings.
Mother Nature decided Saturday needed rain, which scrapped our plans to go over to Hampstead Heath for a picnic lunch and a dip in the swimming ponds. Instead, when the rain settled, everyone had free time to roam around Hampstead. The evening was another chilled affair with more classic LLG games and board games.
As always, it was a pleasure to attend Meeting for Worship with Hampstead on Sunday, ending the weekend in the late afternoon. Over the whole weekend, suggestions for future LLG were collated. Who knows, we could have Kayaking added to the activities and maybe raisins will be added to the shopping list?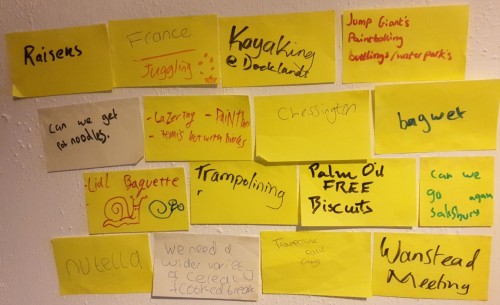 Thank you Hampstead Meeting for having us and thank you to the volunteers and the young people for a wholesome weekend.
Until next time!
Sally, Amy, Tas, Nick, Sue