On the 4th of October, 13 Young people and 6 adult volunteers made their way down to Brighton Meeting house. There we met up with 9 more young people from Brighton and beyond, making 28 of us altogether. Like all events we started by introducing each other in as many creative ways as possible.
One of the great things about Brighton Meeting House is it's very close to the beach, to get our bearings we headed down for an evening walk while some lovely volunteers made dinner. We came back, ate, had an epilogue, hot chocolate and then bed.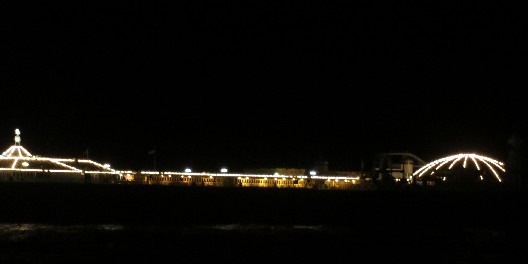 After breakfast on Saturday, packed lunches were made and a prologue and introduction to the theme was done, we wondered down to the beach with our picnic. We ate our food and played some games. Some of the linkers and a staff member even braved swimming in the sea!
We came back to the meeting house and signed out as groups to explore the lanes and laines of Brighton for a few hours. We had some tea, snacks and a bit of free time on arriving back to the meeting house. Some people used this to make beaded bracelets.
Judy from Brighton meeting arrived to lead a creative session exploring the theme of Awe and Wonder through writing poems, drawings and making clay models. Many Awesome and Wonderful things were made.
Dinner next and then some games, including a new favourite "Empire" and an old favourite "Sardines";  Once everyone was re-found we went into an epilogue and then bed.
Sunday morning we quickly vacated the meeting room floor (carpeted, yes!!) to make sure it could be set out for Sunday Meeting. Had breakfast and then made our way into Meeting. We went out of meeting with the other Children from Brighton and carried on our own Meeting for Worship outside in the garden. After this we reflected on the weekend, gave feedback and heard about the up coming events (Quakers on Ice on the 17th Nov and the Winterval in early 2014).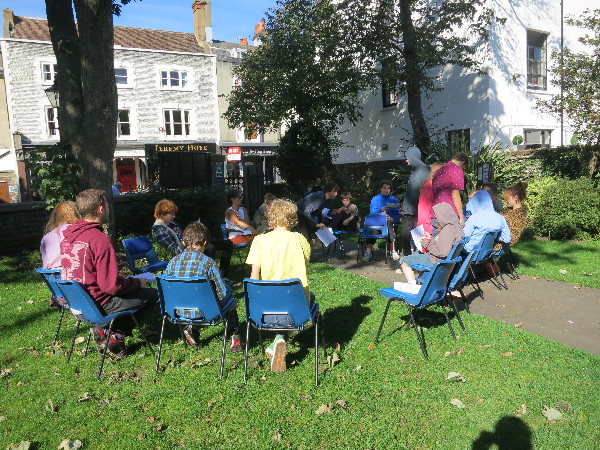 Tea after meeting provided time to play a bit of Quaker bingo – trying to find people from Brighton meeting who "had a favourite biscuit" or "Went to a Quaker school" etc, probably to the bafflement of most of the Brighton Quakers…
We just had time to enjoy the fantastic weather again by going down the to the beach and visiting the pier before heading back to London and Home.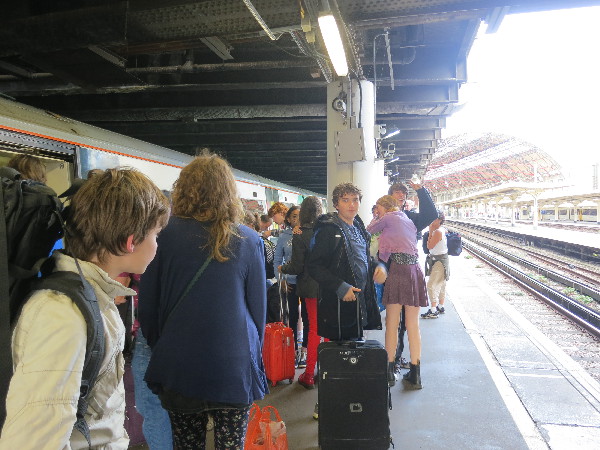 We'd like to thank all the Young People who came, the volunteers and Brighton Quakers for letting us use the lovely Meeting House.
Scottie, Michael, Sarah, Sam, Jonathan and Liz.